Bimini Key West Penthouse C424
<< BOOK NOW CONTEMPORARY LUXURY WITH STUNNING OCEAN VIEWS AMAZING VALUE >>
1800 Atlantic Blvd, Key West, FL
2 Bedroom(s) | 2 Bathroom(s) | Sleeps 6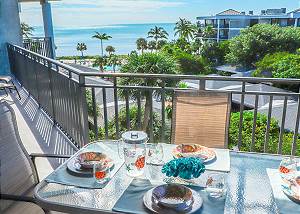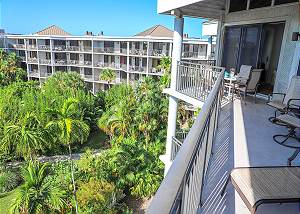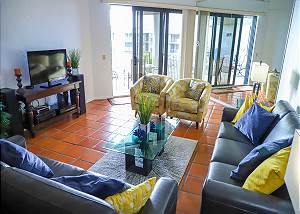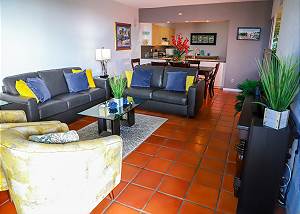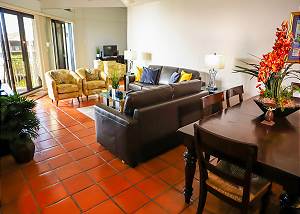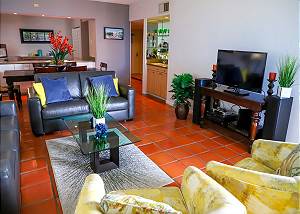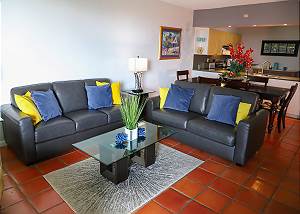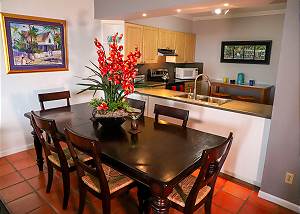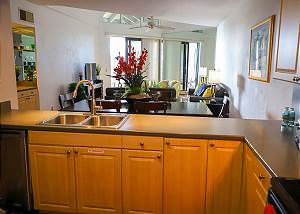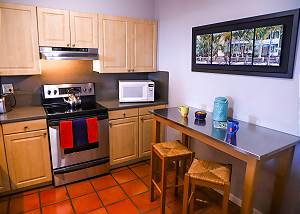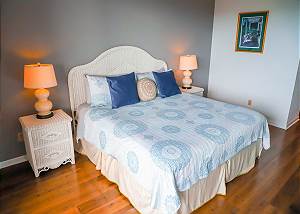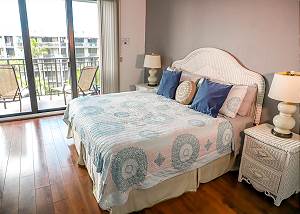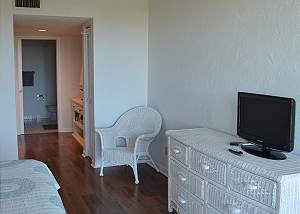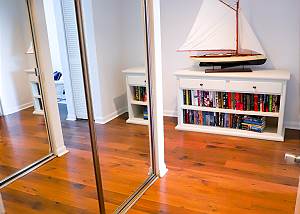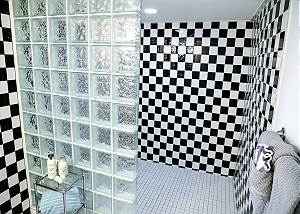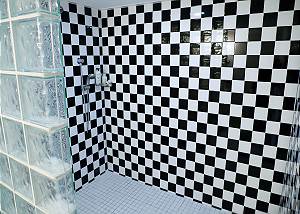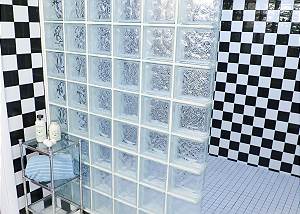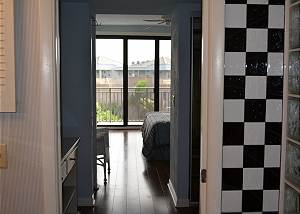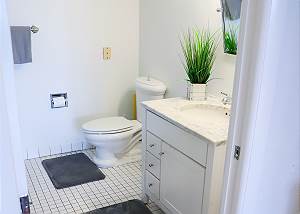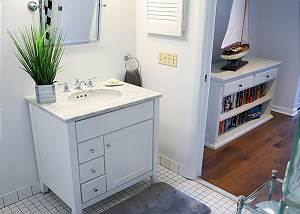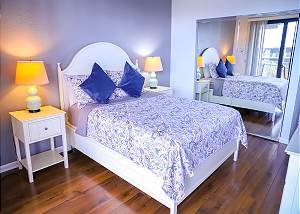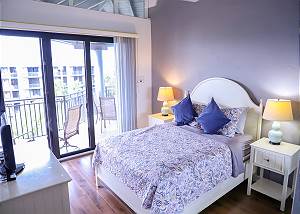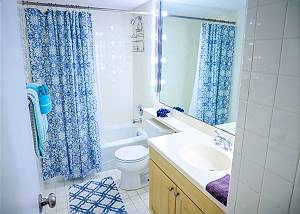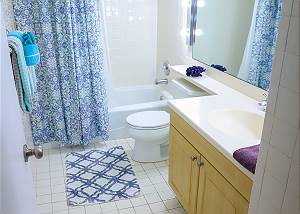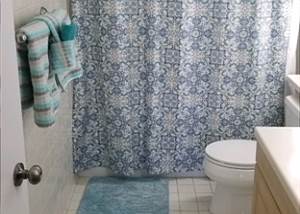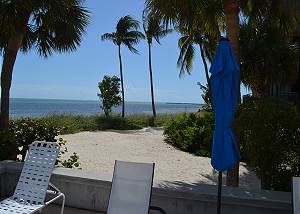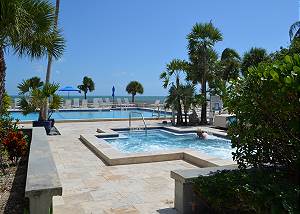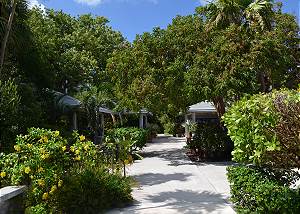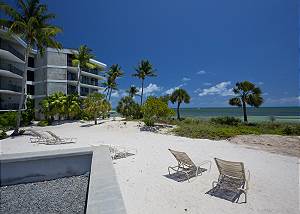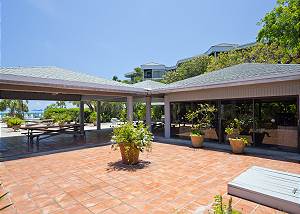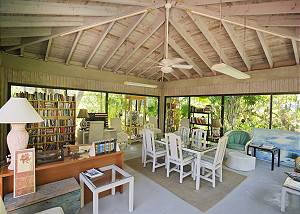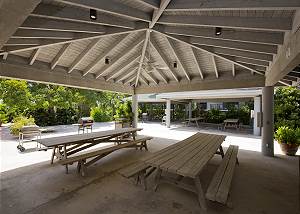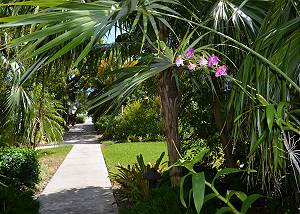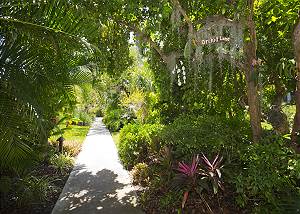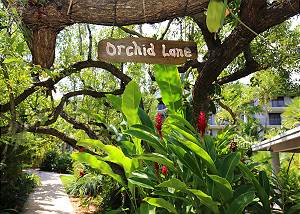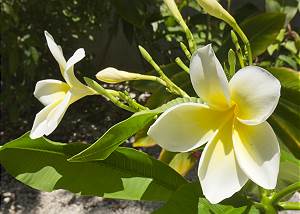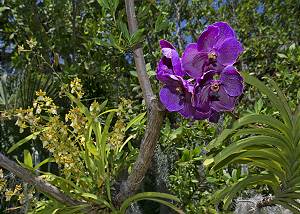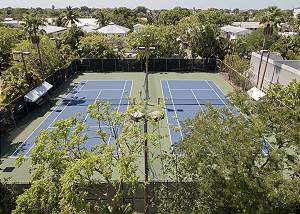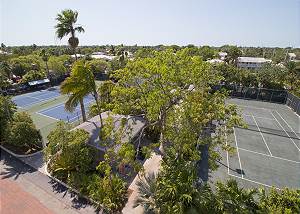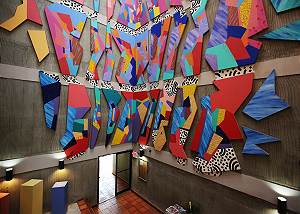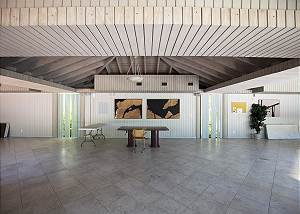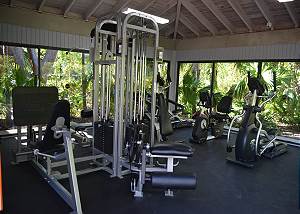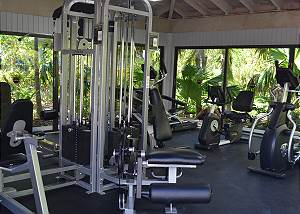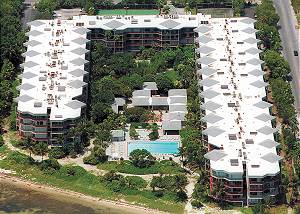 Fantastic 1800 Atlantic Penthouse in the highly desirable East building of the facility Brand new living room furniture in 2018 with top of the line Sleeper Sofa for your comfort, freshly painted with all new linens and towels also. 2 bedroom 2 bath top floor ocean-view condo at 1800 Atlantic. This unit has been totally renovated and no attention to detail spared, previously owned by the VP of Sony his taste was impeccable. The Master Bedroom suite has a Pottery barn king bedroom set, The guest bedroom has a queen and the living room has a double pull-out sleeper sofa. High speed internet available. There is a full size fully equipped eat in kitchen and a dining area that seats 6. Enjoy the balmy ocean breezes from your 40 ft private balcony. We are the envy of many with a stunning Olympic size heated poo, sunning beach, 20 person, Jacuzzi and so much more, Grill a steak down in one of our picnic areas and hang out with our island community. Relax on our beach or take a run along the path up the coast. Key West is such a unique destination, with the only living reefs in the continental US, come for a week and stay for a year, some never leave, with Exceptional culinary delights, diving, snorkeling, live theater, live bands not to mention our famous Fantasy Fest annually. The historic district is less than a 10 minute bike ride with many restaurants, art galleries museums and bars, not to forget some beautiful churches. A unique destination you will long to return and we will be waiting. The property itself has an Olympic size heated pool and there is a 20 person Jacuzzi located by the pool. 3 lighted Tennis courts and secure This property has a 5 night minimum stay requirement during the high season, any time of the week. There may be some times that a shorter gap will occur and we will then be willing to make an exception to the rule, you will be unable to book this online so please either call or e-mail us.
Amenities

outdoor shower:
botanical garden:
churches:
cinemas:
coin laundry:
live theater:
marina:
playground:
reefs:
restaurants:
synagogues:
Dining:
Television:
Air Conditioning:
Clothes Dryer:
Elevator:
Garage:
Hair Dryer:
Heating:
Internet:
Iron & Board:
Linens Provided:
Living Room:
Parking:
Towels Provided:
Washing Machine:
Coffee Maker:
Dishes & Utensils:
Dishwasher:
Kitchen:
Microwave:
Oven:
Pantry Items:
Refrigerator:
Stove:
Toaster:
antiquing:
bird watching:
eco tourism:
paddle boating:
photography:
scenic drives:
sight seeing:
walking:
ATM/bank:
Babysitter:
fitness center:
groceries:
hospital:
laundromat:
massage therapist:
medical services:
Balcony:
Lawn / Garden:
Outdoor Grill:
Tennis:
Heated Pool:
Sauna:
cycling:
deepsea fishing:
fishing:
fly fishing:
golf:
jet skiing:
paragliding:
pier fishing:
roller blading:
scuba diving or snorkeling:
snorkeling:
swimming:
tennis:
children welcome:
non smoking only:
pets not allowed:
Minimum Age Limit for Renters:
Full Kitchen:
Refrigerator:
Coffee Maker:
Ice Maker:
Microwave:
Toaster:
Cookware:
Blender:
Central Air:
Ceiling Fans:
Linens:
Washer & Dryer:
Ironing Board:
High Speed Internet:
Queen Sleeper Sofa:
Balcony:
Nearby ATM:
Nearby Post Office:
Nearby Internet Cafe:
Nearby FedEx:
Nearby Bank:
Area FitnessCenter:
Nearby Medical Services:
Nearby Grocery:
Movie Theatres:
Golf Course:
Nearby Beach:
Watersports activites:
Nearby Marina:
Theatre:
Balcony:
Hot Tub:
Shared Pool:
Tennis:
Beach:
Shared Grill for complex:
Sauna:
Near Beach:
Close to Town:
Atlantic Side of Island:
Cable TV:
DVD Player:
Stereo System:
Guest Reviews of
<< book now contemporary luxury with stunning ocean views amazing value >>
Key West , FL
Spectacular condo
Great place, great space, great amenities, great view, great experience.
5 out of 5 stars
Manager Response:
Wonderful to hear thanks for your glowing review and we hope we will see you again.
THE PERFECT PLACE TO STAY IN KEY WEST!
Review by
Sean S.
1800 Atlantic is an absolutely beautiful facility with all the amenities needed for the perfect vacation. There's easy access to absolutely everything Key West has to offer. My family and I enjoyed four days of fun and sun. The staff was courteous and very professional. We look forward to our next visit to Key West and will ensure to stay at 1800 Atlantic!
5 out of 5 stars
Manager Response:
Thank you Sean, you were wonderful guests and will be welcomed back.
Beautiful Views
Review by
Jessica T.
The location and grounds are wonderful. This building is also super safe and offers covered parking, which was amazing. This room is on the top floor, which means the view over looking the beautiful grounds and ocean is incredible. The condo has two full bedrooms and two full bathrooms and is very spacious. The large kitchen opens into the dining/living condo, which was nice. There are plenty of extra linens and towels and a full washer dryer. The small sofa opens into a surprisingly comfortable full sized bed. There is lots of closet space (although they all had stuff in them...would make more sense to me to fill one closet with the owners belongings and leave the rest empty, but whatever). The decor and bathrooms could definitely use an update, but we did appreciate the tile and hardwood floors throughout. Lots of mirrors (could be weird, could be cool?) I guess this is a plus if you like to look at yourself? Overall we had a nice stay.
4 out of 5 stars
Manager Response:
Thanks for your review Jessica.
Penthouse
When we arrived for late check in, the keys in the box where not for the rental we paid for. We were very confused on where to go and what happened to original rental. Luckily, the awesome security card came out and told us our original unit was under construction and we were upgraded to penthouse. He helped us get to our place and even helped us with our luggage. We would have been lost without him. The penthouse had a beautiful view and was supplied with more than enough things for us to use on our stay. We had a wonderful experience. Beds are comfy, place was clean and had lots of nice touches.
5 out of 5 stars
Manager Response:
I am so sorry you experienced this miscommunication and were not notified prior to the upgrade. Glad that you enjoyed the place and that James took good care of you.
Excellent Condo!
Review by
Amy K.
This condo was perfect! Well equipped, updated, clean! Jana really went the extra mile to make sure we were set to go as well. Check out time is 10am, so you have to wake and hurry, so that would be the only thing I would give a thumbs down on. I am used to a noon check out! Other than that, great place!
5 out of 5 stars
Manager Response:
Thanks for your review Amy. I wish we were able to do a later check out but due to the size of the units and all the laundry we need to have it at 10 in order to get the units ready for the next guests.
Nice but older condo
Good condo, nice furnishings, close to the southern side of the island, a little far from the strip "Duval Street", the whole complex has a built in the '70s feel and the unit itself aside from the furnishings is outdated with old tile, limited electronics and old appliances. The guard on duty was the only staff we ever talked to in person and he was very helpful getting us settled in and answering questions.
4 out of 5 stars
Manager Response:
Thanks for your review.
Great place!
Review by
Karrie F.
Beautiful view, very clean, with in walking distance or a quick uber/Lyft. There was a great patio with nice furniture to sit outside and enjoy the view. Kitchen was stocked nicely. We loved it.
5 out of 5 stars
Manager Response:
Thank you Karrie, We hope you will come and stay with us again.
We loved our Key West penthouse
Review by
Karen S.
this was a great location, great condo, great facility, great price
5 out of 5 stars
Manager Response:
Wondeful to hear Karen. We just got brand new living room furniture this week to so we hope you will come back.
Awesome Adventure in Key West!
We loved the view with plenty of balcony furniture. Lots of space in unit and closets. Nice to have plenty of towels and beach towels. Very clean, quiet building. Security was wonderful. It would have been nice to have a least some liquid dish soap and shower soap.
5 out of 5 stars
Manager Response:
Hi Debbie, Thank for your review. Sorry there must have been an oversight with the soap, there should have been bar soap in each bathroom. I'm sorry.
Great Rental Property
The rental at 1800 Atlantic ave in key west was wonderful! The condo was clean, spacious and with a beautiful view. It was locked down like Fort-Knox, which at times was a bother to always have my keys on me; but safety is priceless! The only major downfall was the old people at the facility who constantly called the security officer/manager to have us come turn down our music at the pool. There was constant maintenance and landscaping that was loud, but our lightly played tropical music wasn't allowed. It was a major bummer and made us uncomfortable to even be out at the pool or in the general grounds area. As much as we loved the condo overall, we will definitely be looking at more family-friendly facilities in the future.
4 out of 5 stars
Manager Response:
Thank you for your review. I am sorry you had this experience at the pool.
Just beautiful and easy as a breeze.
Review by
Gretchen H.
The unit was in good shape and had everything we could have wanted. The location right next to Smathers Beach was perfect. We loved having coffee in the morning on the balcony overlooking the ocean. Just perfect!
5 out of 5 stars
Manager Response:
Fantastic to hear I hope you will stay with us again.
Had so much fun in Key West!
Review by
Kathleen K.
We had a great time exploring Key West! The food was amazing and the people were so friendly. So many fun things to see and do. The condo was in a great location but definitely needed updating! So many mirrors it felt like a fun house! Loved the balcony though and proximity to the beach.
4 out of 5 stars
Manager Response:
Thanks for your review Kathleen, hope you will stay with us again.
We Escaped the Great New England Blizzard of 2017.
Review by
John E.
Overall we had a great stay and I would definitely comeback again. The condo was very nice, clean and roomy. The kitchen was fully stocked with necessary utensil to cook with. The grounds and amenity were very well taken care of. The only issues about the accommodations I would have liked to have seen improved were minor and not worth mentioning in this forum. I was concerned about the lack of communications with the property management in the final week to arrival. I sent the final payment and forms in and did not get a response to several email attempts to verify payment and iron out last minute details about late arrivals. I finally heard back when I called at the airport in LaGuardia and left a message then checked back upon arrival in Miami. That was just a little too last minute for me.
5 out of 5 stars
Key west
Review by
Judith B.
Great place great location
5 out of 5 stars
Manager Response:
Wonderful to hear thank you for your review
Very Nice Place
Review by
Diana L.
This was a last minute rental for us and everything went smoothly from the booking, the time we stayed there and check out. Very nice clean suite. Beautiful views and real nice pool area.
5 out of 5 stars
Manager Response:
Thank you for your positive review Diana, We are glad you had a great stay. Please visit us again.
Family Vacation
Very nice and comfortable condo. Room to spread out and a awesome balcony.
4 out of 5 stars
Manager Response:
I am very glad to here this Sharon. I hope you will stay with us again.
Great View
My family and I have stayed at 1800 Atlantic View 2 times now and just love it. I love the way the property is taken care of. It's close enough to downtown and is a great deal for the price.
4 out of 5 stars
Manager Response:
Great to hear Gwen, we hope you will make it a 3rd time soon.
Key west condo
The condo was very clean and very spacious. The pool was nice and very close to smathers beach. The island isn't big so you are not far from everything.
4 out of 5 stars
Manager Response:
Thanks for your review. Please come and visit us again.
First visit
Clean, well maintained property with great views and location!
5 out of 5 stars
Manager Response:
Thanks for your review.
Best vacation ever
Review by
ROBERTO P.
Fantastic place I will recommend this to everyone
5 out of 5 stars
Manager Response:
That is wonderful to hear. Thank you for your review.
Great property in wonderful location!
Review by
Melissa S.
My group has such a great stay in this condo. We booked last minute, but everything was set up and ready for us in this clean, beautiful home! The balcony is fantastic, the pool and mini "beach" area were great additions as well. We would love to stay here again on our next trip to Key West!
5 out of 5 stars
Manager Response:
So glad to hear everything worked out Melissa, hope you get your money back from the scammers.
Great Experience
Review by
Ronda B.
Great condo, clean, fully stocked with essentials, great view, awesome pool!!!
5 out of 5 stars
Manager Response:
Very pleased to hear you had a good stay.
Vacation
Review by
Kirk G.
Pleasant
5 out of 5 stars
Manager Response:
Great to hear, please come back and stay with us again Kirk.
Best Stay Ever!
Review by
Lila D.
It was wonderful to have so much room and such nice accommodations. The building was well kept as were the grounds. The view was wonderful.
5 out of 5 stars
Manager Response:
I am very happy to hear this Lila, We hope you will come back and stay with us again.
Wonderful
Review by
Roxanne M.
Totally enjoyed the area. The unit met all our needs.
5 out of 5 stars
Manager Response:
Great to hear. We hope you come back.
A beautiful view from the balcony
Review by
Constance F.
We had a wonderful stay at this resort. The weather wasn't great for the first half of the week, but everything can't be perfect. The condo, itself was very nice, but a few additions would have been nice (extra tp, dish liquid, bath soap, light bulbs, etc.). There are a number of light switches that apparently don't go to anything, so that was a little confusing. There were many blown light bulbs, too, that needed replacing. The housekeeping standards were EXCELLENT! The location was excellent. Condo was very clean.
4 out of 5 stars
Manager Response:
Thank you for your review. Sorry about the light bulbs, glad to hear about the housekeeping.
Amazing location!
Review by
Amanda R.
This condo is amazing - we would love to be able to join again! Great updates to the property, clean and in a great location.
5 out of 5 stars
Manager Response:
Fantastic to hear.
1800 Atlantic
Review by
Cynthia P.
The place was okay. They were doing work on the roof which made it very noisy and annoying when paying for a vacation. The extension cord was plugged in and draped on our balcony which was not very desireable. Keep in mind you have to buy your own toilet paper, clean and strip the beds and do wash before you leave, and bring your own hangers as there were none. With that being said, the place was clean, the pool was nice and it was a smooth check in and check out process. It was relatively cheaper than most places but you do have to rent bikes and or take a cab everywhere. This is always an option our next stay in Key West but will definitely look around first.
3 out of 5 stars
Manager Response:
Sorry to hear this Cynthia, We would have been happy to bring Hangers and I did not know about the construction, they should not have had an extension cord on your balcony under any circumstances. Please contact me when you come again and I will give you a discount.
Condo C424
Review by
Mary R.
Condo was everything it showed in pictures. Very clean. No Blender called Rental Co had 1 within 3 hours also extended check out time. Beach picture not what we had. The only way to get good clean non rocky beach in KeyWest is to stay at A Resort. Sand brought from Brazil put over Rocks. Sea weed washes up daily.
4 out of 5 stars
Manager Response:
Glad you had a good stay. Unfortunately Key West is not known for its beaches but the water is crystal clear and the reef is great too.
In the end a nice vacation all in all
We were suppose to be staying at the shipyard condos near Duval. We were given incorrect check in instructions and it took us about 2 hrs to finally check in. Then we noticed the air conditioning wasn't working. we contacted management and they moved us to the Atlantic property.
3 out of 5 stars
Manager Response:
Thank you Jacqui,
Great Family Vacation in unit C424
Just returned from a family vacation in Unit C424, It was great! The unit was updated and clean. The beach next door was not great but the Keys are not known for its beaches. BUT the pool area was perfect. Close enough to go out do dinner in the Old Town but far enough away from all the noise! The management company was wonderful. I would recommend this property and will definitely come back to Unit C424.
5 out of 5 stars
Manager Response:
Lovely to meet you and so glad that you had a good stay. We look forward to your return.
Great time in Key West
Te location was great. Smather Beach was excellant. The rooms appeared very clean a little worn but given it's age that was ok. The problem were the "bugs" in the kitchen. We needd to purchase some sprays for them and be very cnscious to clean before and after every meal. concerns to not bring them home as well. Part of tropical living I guess. Decided to eat out more than planned. Never did make it to the pool.
3 out of 5 stars
Manager Response:
Thanks for taking the time to review. I am not sure if you called us whilst you were here but we certainly would have called pest control.
Two adult couples on Vecation
Review by
Per Kristian L.
Good location near the Beach and about 20 min walk to Dual street.Property management was very helpfull.
5 out of 5 stars
Manager Response:
We are glad you had a good stay and Thank you for taking the time to write a review.
C424
It was very enjoyable.
4 out of 5 stars
Manager Response:
Thanks for taking the time to post a review. We hope you will stay with us again.
1800 Atlantic Keys Vacation
Review by
Bernie K.
Great location, great weather. Condo had everything we needed and was a great fit for our family. I would recommend it to friends.
4 out of 5 stars
Manager Response:
Glad you ad a good stay in Key West Thanks for taking the time to review your stay
1800 Atlantic, Key West, Florida
Review by
Linda M.
Our experience was wonderful starting from the property management employee, Nancy who took the time to give us highlights of the area.The condo was clean and in a great location. Loved we could take a short taxi drive to the action or nestle in and enjoy the view of the ocean or play in the heated pool. We will be back:-) Thank you for a great time.
5 out of 5 stars
Manager Response:
Thanks Linda, I hope you will be back.
key West vacay
The building and grounds were beautiful. We had a great time and enjoyed the view and the facilities. The room was awesome and comfortable. The only issue was the fold out couch. The mattress was not comfortable and the bottom corner did not stay in place so the guests just slept on the couch and love seat.
4 out of 5 stars
Manager Response:
Thanks for the review. We will check the couch out.
Key West Vacation
Review by
Robert C.
This is our second time at 1800 Atlantic. The facility is clean, a little bit away from the hustle at Duval St. but within short bicycle distance. Close to the Beach although we spent more time at the pool. Pool and hot tub well maintained. We had a great time.
4 out of 5 stars
Manager Response:
Thank you for your review. We are glad you stay with us at 1800.
Excellent Accommodations!
Our rental experience was perfect. Accommodations were exactly as they appeared on the website. Pool/Hot Tub were clean and Warm! Ocean view was beautiful. Very short walk to Smathers Beach. Quiet neighborhood with a 1-2 mile walk to Duval Street. Would definitely recommend 1800 Atlantic for a place to stay in Key West!
5 out of 5 stars
Manager Response:
Glad that you had a good time. Please come and stay with us again.
Nice Condo
The only thing we didn't like about the condo was that the vertical floor to ceiling blinds were missing a few slats in each bedroom. Very comfortable mattresses, appreciated the hair dryer, clothes and laundry detergent. The grounds and pool were fantastic. The lobby needs renovating but since we just walk through, no big deal.
4 out of 5 stars
Review c424
Review by
Nicholas M.
I highly recommend this property for your vacation. It has a beautiful view of the ocean, the beds were quite comfortable and the condo was stocked with almost everything we needed. The only downfall is that the pull out bed support was broken on the right side so the person we had starting on the pull out was a bit uncomfortable.
5 out of 5 stars
Manager Response:
Thanks for the input, I will have someone look at the sleeper sofa right away
Great vacation spot at a good value.
Review by
Julie O.
The condo we stayed in was very well stocked. It had nice furnishings and an amazing view. We loved the pool and the location on the beach. It was a wonderful place to stay. The weekend security guy was very helpful and pleasant as was Julie in the office. Thank you!
5 out of 5 stars
2014
Review by
Bella C.
The check out time is way to early!
5 out of 5 stars
Great Location
Few things I noticed as a fellow property manager as well...one of the lights on the patio does not work, we tried changing the light bulb but did not help. The fan in the living room as exposed wires, cap needs to be put back up with a screw. The master bedroom sheets had holes in the them and bleach stain. The condo was pretty dusty in areas and hair on the floor also if we walked without shoes the bottom of our feet were very dirty. I did not want to call and be bothered with a cleaning lady during our stay so I cleaned. Also, thought there was cat hair on bedding and floor, husband is allergic to cats, not sure if a cat was there, but would have been good to know. Maybe we should have asked, but never had a problem as we have stayed before. Overall, just needs to be cleaner and we enjoyed our stay.
4 out of 5 stars
Great Place
Review by
VINCENT I.
We had a great time staying at 1800 Atlantic! We staying in C424 and it was a very nice/clean unit with upgrades, unbelievable master bath with 8x8 foot shower room! One day we walked to historic district but recommend getting bikes (30 min walk). Pool was also nice/clean and ocean was right there too. Overall A+!
5 out of 5 stars
Great place
We have spent five nights in the place, it was very comfortable and clean, nice pool, perfect beaches around. Only thing: you need a car to get comfortably into the center of Key West.
5 out of 5 stars
Book Your Stay!
Select your arrival and departure dates below to reserve this unit.
Availability
Available
Unavailable
Check-In Only
Check-Out Only
Seasonal Rates
| Date Range | Daily | Weekly | Monthly |
| --- | --- | --- | --- |
| 12/19/2018 - 04/30/2019 | $500.00 | $2,997.00 | N/A |
| 05/01/2019 - 12/19/2019 | $525.00 | $3,675.00 | $9,825.00 |
| 12/20/2019 - 04/30/2020 | $550.00 | $4,375.00 | $16,500.00 |
* Seasonal rates are only estimates and do not reflect taxes or additional fees.