Canal-Front 3BR w/ Pool & Dock
Canal-Front 3BR w/ Pool & Dock – Close to Tarpon Point Marina & Restaurants
2812 SW 45th St, Cape Coral, FL
3 Bedroom(s) | 2 Bathroom(s) | Sleeps 6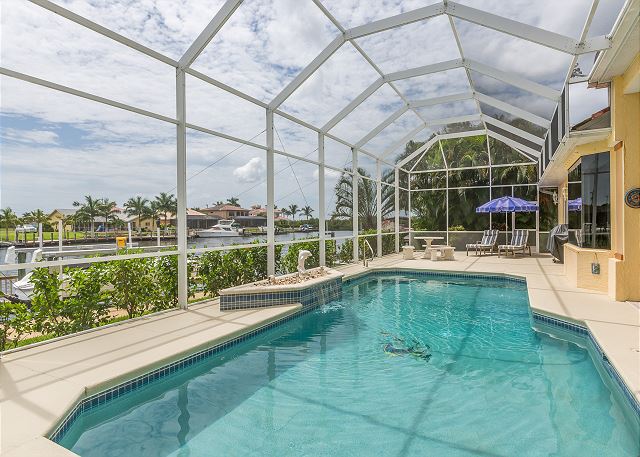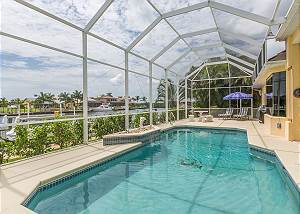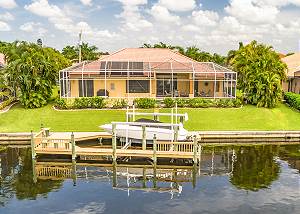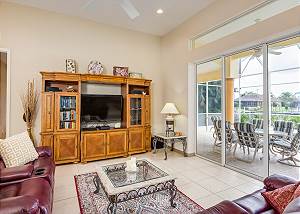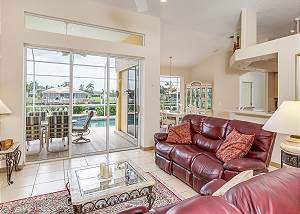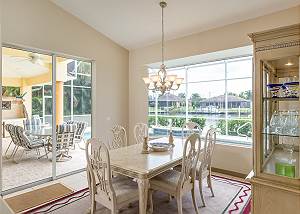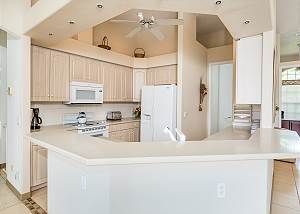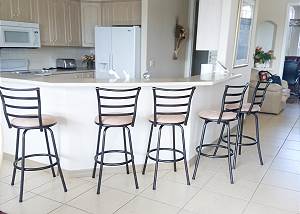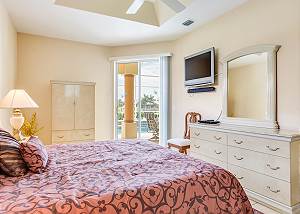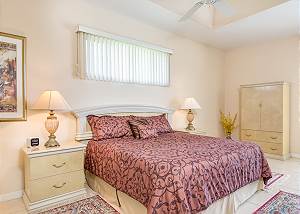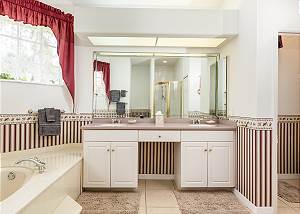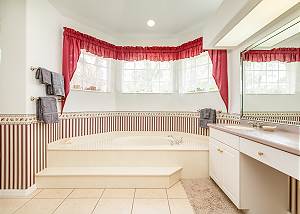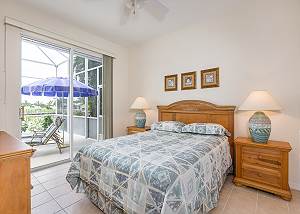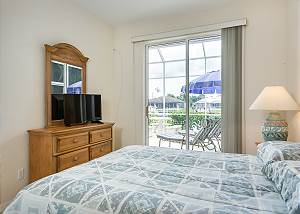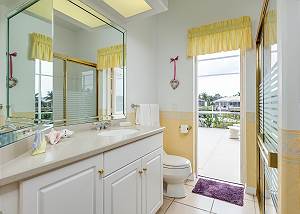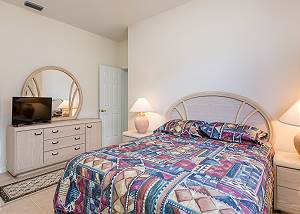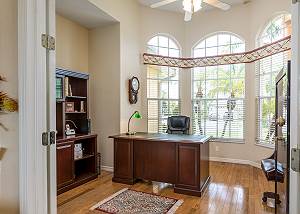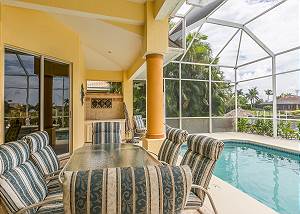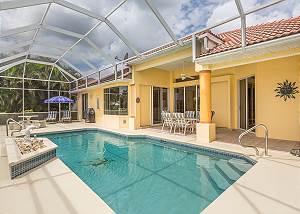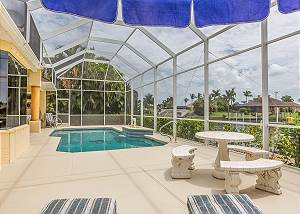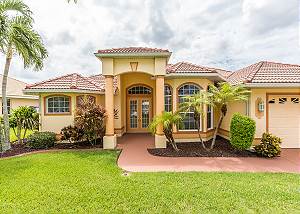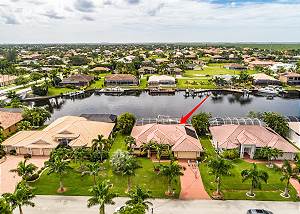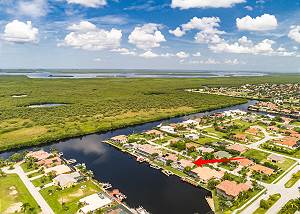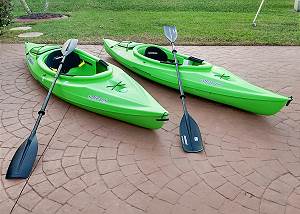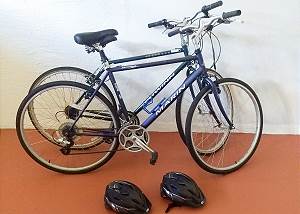 Enjoy the sun at this 3BR/2BA Cape Coral home with amazing outdoor spaces. From the saltwater pool to the screened lanai with southern exposure to the private dock, you'll want to spend all your time outside soaking up the Florida sun. Savor nature preserve views while sitting on your private dock, watching the boats go by. With no fixed bridges, it's easy to enjoy your own vessel or rent one from the Tarpon Point Marina just a few minutes away. You're close to shopping and dining options. Take the complimentary bikes, two for adults, for a spin to see the area. Helmets and locks are provided for your use. ABOUT THE HOUSE Thanks to the southern exposure, you'll get plenty of sunshine. And with 240 feet of canal front, the home offers extra privacy and quiet, too. While the kids splash in the solar-heated saltwater pool, sit back and relax on the screened lanai with lounge chairs, an umbrella, and a patio table. Keep dinner simple and cook out on the Char-Broil grill. Throw in a line and catch your dinner from the private dock with views of the preserve beyond. Bring your own boat down and dock it in front of your rental, or rent one from nearby Tarpon Point Marina. Two kayaks are also available for guests to use. In the evenings, put your feet up and settle in to watch the 46" flat screen TV in the living room. With high ceilings and sliding doors out to the lanai, the room feels extra open and airy. Enjoy pool and canal views right from the couch. An office area offers a desk if you need to get some work done. The cook can be part of the conversation from the open-concept kitchen, fully equipped and open to the views of the nature preserve. The kitchen bar also provides barstool seating for five. Those views continue in the dining area with a six-person table and windows overlooking the pool and canal. Three bedrooms in the ranch-style home sleep six comfortably. Elegant and tasteful, the master bedroom offers a king bed, 37" flat screen TV, and sliding glass doors out to the lanai. In the master en-suite bath, you'll find double sinks, a deep soaking tub, tiled shower, and walk-in closet. Both the second and third bedrooms offer full beds, 32" flat screen TVs, and plenty of storage space. The guest bath features a walk-in shower and convenient access to the pool. Amenities include a washer/dryer and parking for two cars in the driveway. THE LOCATION Tarpon Point Marina, a premier destination for water activities, is less than 10 miles away. Rent a boat to explore the canals, take a fishing or shelling charter, or go on a dolphin tour. The marina also has stand-up paddleboard rentals, dining, and shopping. Don't miss Lobster Lady, 5 minutes down the road, where you can choose a live lobster to enjoy for dinner. Prefer to leave the cooking to someone else? Dine at local favorites like Ceno Grille, Marina Club Restaurant, and Rumrunners. You can utilize the two adult bikes to see the area from a different perspective. There's also a set of golf clubs for use at one of the local golf courses, such as Palmetto Pine Country Club. THE TURNKEY ADVANTAGE Your vacation rental is TurnKey Rental Certified. All photos, calendar, and rates are 100% accurate. We will notify you proactively when early check-in and/or late check-out are possible. You'll receive the comforts of home with a starter supply of shampoo, soaps, paper products and hotel-quality towels and linens. We make it easy to stay with us! Drive straight to your rental and access the home with your unique lock code. When you book, we will send you our mobile app with directions and home instructions. We're available 24 hours a day with live help. All TurnKey rentals follow local/state tax rules. Each reservation includes applicable taxes, cleaning fee, and Property Damage Protection policy.
Amenities

shower:
toilet:
tub:
library:
museums:
recreation center:
restaurants:
Books:
DVD Player:
Satellite / Cable:
Television:
Air Conditioning:
Clothes Dryer:
Hair Dryer:
Heating:
Internet:
Iron & Board:
Linens Provided:
Living Room:
Telephone:
Towels Provided:
Washing Machine:
Coffee Maker:
Dishes & Utensils:
Dishwasher:
Kitchen:
Microwave:
Oven:
Refrigerator:
Stove:
Toaster:
ATM/bank:
fitness center:
groceries:
hospital:
medical services:
Deck / Patio:
Kayak / Canoe:
Lawn / Garden:
Outdoor Grill:
Private Pool:
children welcome:
pets not allowed:
Full Kitchen:
Refrigerator:
Coffee Maker:
Ice Maker:
Microwave:
Toaster:
Cookware:
2 Full Kitchens:
Blender:
Cooking Utensils:
Pots / Pans:
Dishwasher:
Glassware:
Stove / Oven:
Silverware:
Tea Kettle:
Crockpot :
Central Air:
Air Conditioning:
Ceiling Fans:
Linens:
Washer & Dryer:
Ironing Board:
High Speed Internet:
Iron:
Hair Dryer:
Cable:
DVD:
Novels :
Clothes Hangers :
Heat:
Nearby ATM:
Nearby Post Office:
Nearby Internet Cafe:
Nearby FedEx:
Nearby Bank:
Area FitnessCenter:
Nearby Medical Services:
Nearby Grocery:
Movie Theatres:
Golf Course:
Free Wifi:
Museums:
Recreation Center:
Library:
Deck:
Patio:
BBQ Grill:
Private Pool:
Bicycles:
Beach Umbrella:
Private Entrance:
Beach Chairs:
Close to Town:
Near Public Transportation:
Cable TV:
DVD Player:
Wireless Internet:
Books:
Churches:
Health/Beauty/Spa:
Guest Reviews of
canal-front 3br w/ pool & dock – close to tarpon point marina & restaurants
Cape Coral , FL
Gorgeous home
the house was lovely, pool and canal view perfect. Mattresses were really firm. Good location, away from hustle and bustle but easy access to everything.
4 out of 5 stars
Cape Coral Rental House
Beautiful house located on canal. View from pool side is gorgeous. House in excellent condition, very clean and is provided with all necessary amenities to get started.
5 out of 5 stars
Great place to stay!
Review by
Connie C.
What a great place to stay for a week! Everything was clean and in working condition. We had a few minor issues (combination lock not working, grill not starting), but the management was there immediately to fix the problem. Turnkey properties will be our go to rental agency in the future. They were very professional and accommodating!
5 out of 5 stars
Manager Response:
Connie, Thank you very much for taking the time to leave us a review! We're happy to hear you enjoyed your stay. We're glad we were able to quickly resolve your issues after you called our 24/7 guest hotline. You were perfect guests, and we're looking forward to hearing from you again! -The TurnKey VR Team
Nice Home- Not Quite Ready for Winter Season
Review by
Nancy S.
We stayed here for 2 weeks in Jan. We enjoyed the south-facing orientation on a canal, in a quiet, clean neighborhood. Some disappointments-We expected to be able to swim in the "solar-heated" pool, but that was not the case. The pool did not seem to connected to the solar panels on the roof, and the electric heater was only operational for 6hrs/day- not enough to heat the pool in winter. The kitchen was not well-furnished or well-organized. Kitchen could use refreshing- purge/replace mismatched sets of old dishes/glassware, provide a good knife set, some measurinig cups/spoons, nice linens, improve dim, lighting (which seemed to have an electrical short). Guests might appreciate a good supply of new, matching bath linens too. Both bikes were "men's" bikes, unsuitable for some women. There was no usable information on the "Turnkey Home Info Guide" and it would have been nice to have some tourist information in the home.For the most part,the house was clean, except for kitchen cabinets and contents which looked like they had not undergone "spring cleaning" for awhile. With some attention, house could be a very nice rental.
3 out of 5 stars
Manager Response:
Hello Nancy, Thank you so much for taking the time to post this review. We would like to sincerely apologize for any inconvenience you experienced during your stay. Please be assured that we are looking into each issue you mentioned. Here at TurnKey, your feedback is highly valued, and we try our best to make things right in any way we can so that our guests know that our priority is their ultimate satisfaction. Thanks again for bringing these important issues to light, as it's feedback like this that really makes a difference in how we move forward in offering the best service we possibly can to our guests and in keeping our properties in perfect shape. If there is anything else we can do for you, please reach out any time on our 24/7 guest hotline and let us know. -The TurnKey VR Team
Canal-Front 3BR w/ Pool & Dock
Nice pool. Kitchen well stocked. Had problems with oven. No lids for microwave cookware/oven pans. We removed the comforter from the bed as the material it is made of was not breathable and was too hot. Very dated decor. King bed uncomfortable...hot. we asked about a garage door opener on day one but we're told that was not supplied anymore. We found that to be quite a big inconvenience especially since one of us was on crutches. We asked again a few days later and after a day or so wait we finally did get a garage door opener. Pool and Lanai and living room furniture was very comfortable. Dining room chairs need sliders on them as they were very hard to move on the rug. Very nice view of the canal we enjoyed watching boats pass by daily. Only found two beach towels so had to request more but more beach towels were delivered later. Had to put shampoos and soaps on the floor as there was no place 2 put them. That was inconvenient so we purchased a holder for the shower and left it there. House was clean and well maintained but there were many spiders and spider webs in the pool area. Beautiful neighborhood very quiet nice quiet Street kayaks and bikes provided that would have been nice but we were unable to use them. I am not sure this property was worth the high-rent we paid for it due to a bit inconvenient location although pretty view but accommodations were adequate however not premium as we are used to in this price category. I worked online while we were there so the office and office furniture was appreciated.
4 out of 5 stars
Manager Response:
Hello Robert, Thank you so much for taking the time to leave a review! We appreciate your feedback and are so happy to hear you enjoyed your stay with us. Please be assured that we are looking into each issue you. Although not a great excuse, (explain why we dropped the ball if possible). Thanks again for bringing these important issues to light, as it's feedback like this that really makes a difference in how we move forward in offering the best service we possibly can to our guests and in keeping our properties in perfect shape. If there is anything else we can do for you, please reach out any time on our 24/7 guest hotline and let us know. -The TurnKey VR Team
Nice home, pool problem
Review by
Margaret A K.
This home was very clean and comfortable and exactly as pictured. Unfortunately, we were not able to use the pool, as the heater was not working properly. Gus from Turnkey was very nice and tried to do his best to help us. The owners also were cooperative in getting a repair company in, however we were only there 4 nights and nothing could be done at that point. We were told many times it was due to the colder weather, however, we did see other pools in the area with steam coming off them. Very disappointing for my family. A suggestion might be to have a couple fishing poles on hand for use in the canal. Very nice that bikes and kayaks were available. Would have given more stars if pool was usable.
3 out of 5 stars
Manager Response:
Hi Margaret, Thank you for taking the time to leave a review and share your experience! We do apologize for the pool heating issue you experienced and for any inconvenience this caused as well. While the pool technician who visited the home confirmed the problem was due to the outside temperature being in the 40's, please know that we are working closely with the homeowner to come up with a permanent solution. We also appreciate your feedback regarding the need for fishing poles and will be sure to pass your comments along to the homeowner. If there is anything else we can still do for you, please reach out any time and let us know. -The TurnKey VR Team
Book Your Stay!
Select your arrival and departure dates below to reserve this unit.
Availability
Available
Unavailable
Check-In Only
Check-Out Only
Seasonal Rates
| Date Range | Daily | Weekly | Monthly |
| --- | --- | --- | --- |
| 05/25/2018 - 05/28/2018 | $174.97 | $1,048.07 | $4,728.71 |
| 05/29/2018 - 06/28/2018 | $142.77 | $893.43 | $3,657.22 |
| 06/29/2018 - 07/08/2018 | $204.98 | $1,222.38 | $4,513.34 |
| 07/09/2018 - 08/30/2018 | $168.65 | $950.16 | $3,786.07 |
| 08/31/2018 - 09/03/2018 | $150.48 | $897.93 | $3,648.35 |
| 09/04/2018 - 11/20/2018 | $128.68 | $893.15 | $3,648.35 |
| 11/21/2018 - 11/25/2018 | $183.18 | $1,087.97 | $4,102.89 |
| 11/26/2018 - 12/13/2018 | $128.68 | $893.15 | $3,793.16 |
| 12/14/2018 - 12/19/2018 | $233.32 | $1,399.43 | $5,189.19 |
| 12/20/2018 - 01/02/2019 | $324.32 | $1,935.79 | $7,231.74 |
| 01/03/2019 - 01/10/2019 | $229.97 | $1,376.63 | $5,133.07 |
| 01/11/2019 - 01/14/2019 | $292.18 | $1,727.68 | $6,492.44 |
| 01/15/2019 - 01/31/2019 | $249.11 | $1,488.29 | $5,495.33 |
| 02/01/2019 - 02/14/2019 | $269.49 | $1,609.57 | $6,087.35 |
| 02/15/2019 - 02/18/2019 | $320.41 | $1,898.60 | $7,167.01 |
| 02/19/2019 - 02/28/2019 | $269.49 | $1,617.64 | $6,098.88 |
| 03/01/2019 - 03/18/2019 | $307.86 | $1,837.86 | $6,906.71 |
| 03/19/2019 - 04/06/2019 | $269.49 | $1,609.57 | $5,869.43 |
| 04/07/2019 - 04/30/2019 | $223.15 | $1,231.65 | $4,602.55 |
| 05/01/2019 - 05/23/2019 | $168.65 | $950.16 | N/A |
* Seasonal rates are only estimates and do not reflect taxes or additional fees.